We love innovation
---
GRILLOMAX Series
The world first that revolutionizes the catering- and snack industry.
No-fat-"fryers", grill and baking machines "All in One". The GRILLOMAX devices are the only ones in the world with integrated plasma-filter-technology, whereby the ambient air always remains grease-odor-free.
Designed to create new possibilities and solutions for you. Compact, childlike, energy-saving, sustainable and unparalleled. Simplified processes and fully automatic preparation guarantee perfect results.
Experience the new possibilities to use the GRILLOMAX anywhere. Increase your sales and profits.
Because from now on it says: "GRILLOMAX, easier than ever..."
To GRILLOMAX
REAL BBQ
Barbecue and grilling in royal style. With the DUOGRILL Empire, we have developed a barbecue grill that is unique in terms of form and function, sets new standards in its quality and provides a truly royal barbecue experience.
Build your empire according to your ideas, because you deserve something special.
There are many beefers, but the REYBEEF is in a class of its own. The first of its kind to show its colours and stand out from the crowd.
Determine its height and discover the difference.
THE NEW LEVEL OF BARBECUE – MADE IN GERMANY
To REALES BBQ
SOLUTIONS FOR FOOD AND SNACK PREPARATION IN THE COMMERCIAL SECTOR
Our GRILLOMAX series

The GRILLOMAX series is one of the world firsts of reamotion GmbH. Unique, practical and unparalleled! Real grilling, no-fat-"frying", baking and freshen in the shortest possible time, and all this without a hood, only with normal electricity, space-saving, easy to use and a great design for free. Plug in and go. Experience our GRILLOMAX models, because it's easier than ever.
ALL WITHOUT THE ADDITION OF FAT
Whole dishes or finger food- and snack products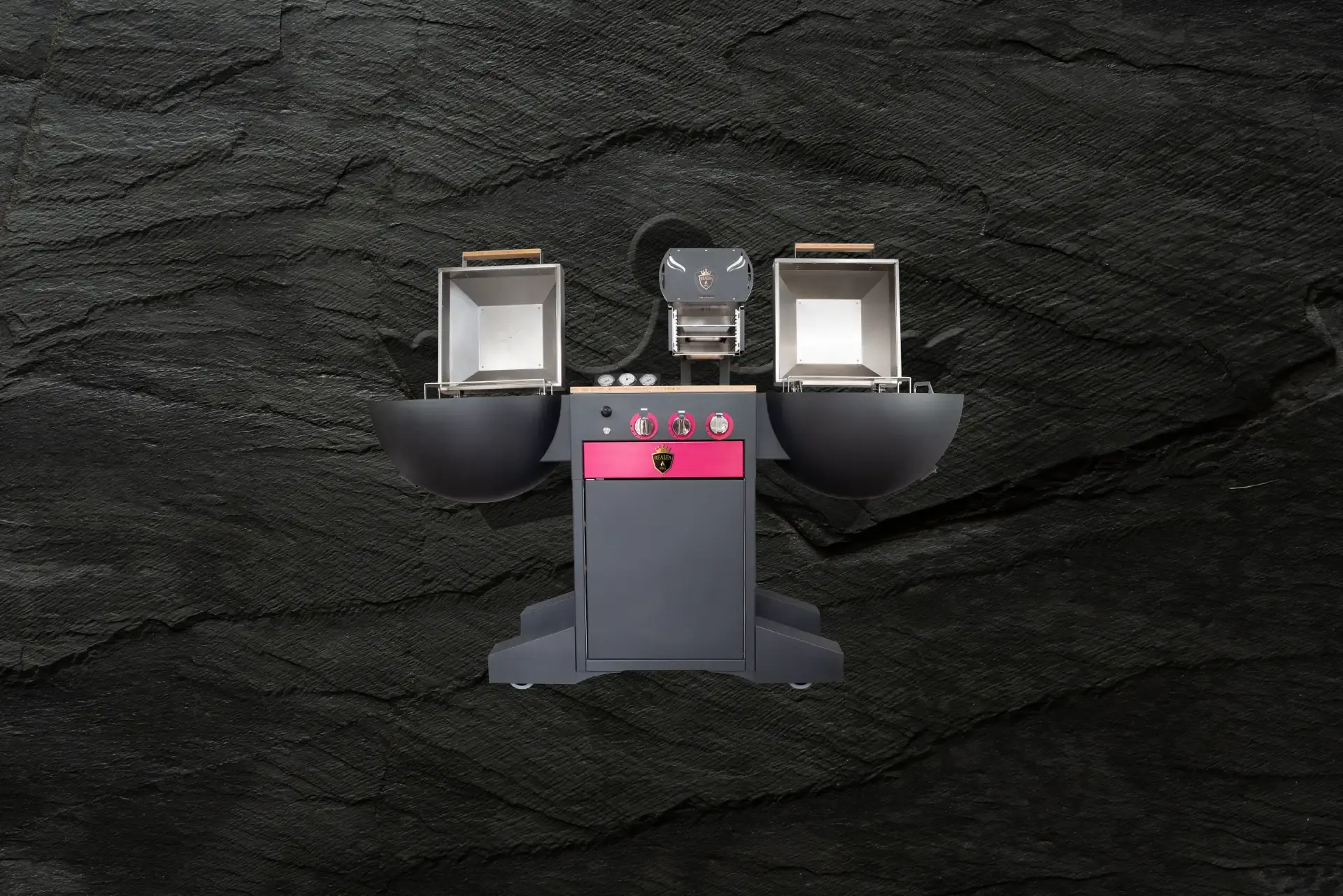 THE NEW REAL BBQ WORLD

Experience grilling in its most beautiful form

he DUOGRILL Empire is another world first from reamotion GmbH.
Unique in its form, complete in its quality and inspiring with its ability. Design and functionality is not a contradiction! On the contrary:
Our aim is to offer products with exceptional design and outstanding quality. You are looking for THE GRILL, uniquely different, which sets no limits for you?
Then the DUOGRILL Empire is YOUR grill.


Real grilling optionally with charcoal and at the same time with powerful 3-fold gas burner, supplemented by real 850 degrees in the top heating grill REYBEEF. With the REYBEEF, a new class of top heat grillers has emerged. The first of its kind, which profess color, is easy to clean with an early smoke exhaust; simply the one with the lead.


Experience, enjoy and feel joy, this is REAL BBQ. Immerse yourself in our world and discover your BBQ.
DEVELOPED WITH A LOT OF PASSION AND ATTENTION TO DETAIL

Manufactured in Germany

Based in Delmenhorst, we develop and produce the GRILLOMAX series as well as the grills of the brand REALES BBQ.
We implement what we do with passion and break new ground in development. Our motivation is the constant further development and the knowledge that you get a great product that you will enjoy for a long time. Criticism is our most valuable source of improvement. Our modern production facilities and highly qualified employees give us the security of providing longer warranties than it is accustomed on the market. But if you ever need us, we are there – at any time.

Real Made in Germany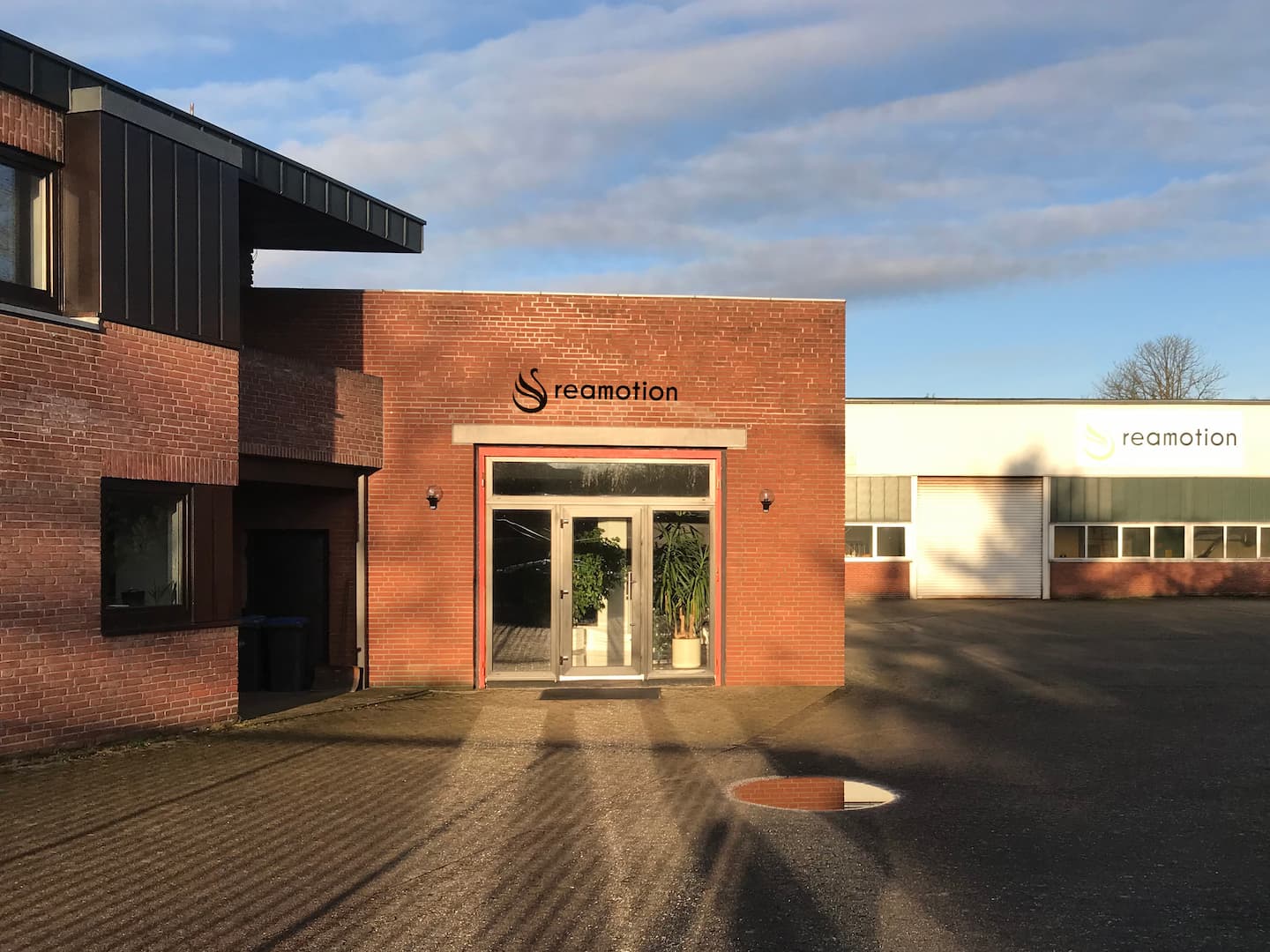 We are here for you Contact persons
The Gastro-Saison 2019/2020
16.07.2019
Soon it will be that time again! The gastro trade fair marathon always comes...
Continue reading
---
Honored with the Top 100 Award
28.06.2019
Überlingen - reamotion GmbH from Delmenhorst has won a prize at the 26....
Continue reading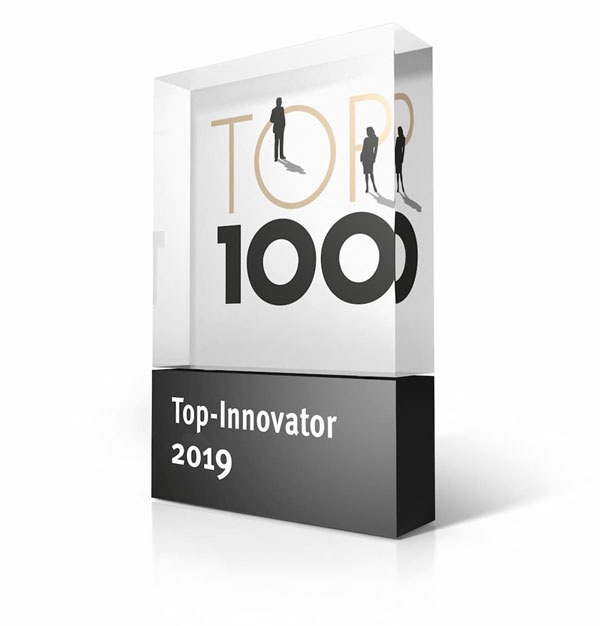 Awarded the Top 100 Award
The reamotion GmbH in Delmenhorst is your contact for grill and cooking innovations for the catering industry throughout Germany and Europe. Find out our individual offers for REALES BBQ and GRILLOMAX products.
We look forward to hearing from you and will be happy to advise you!